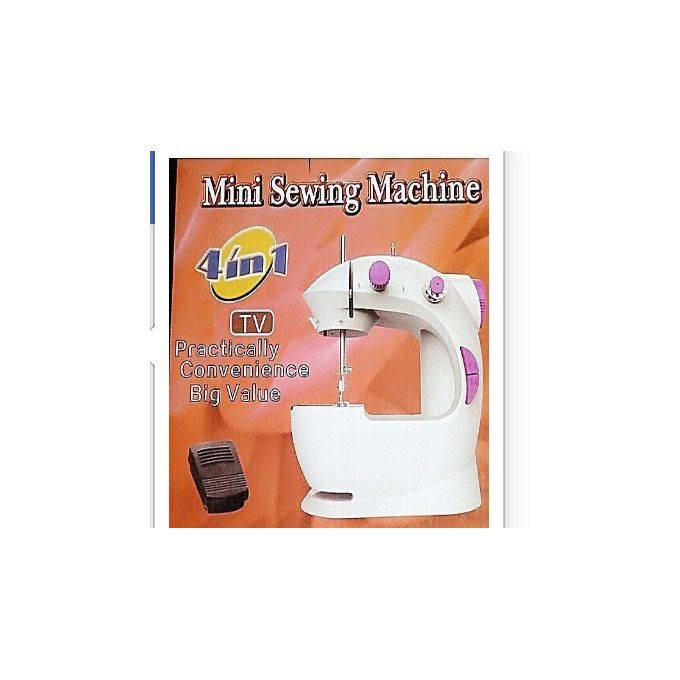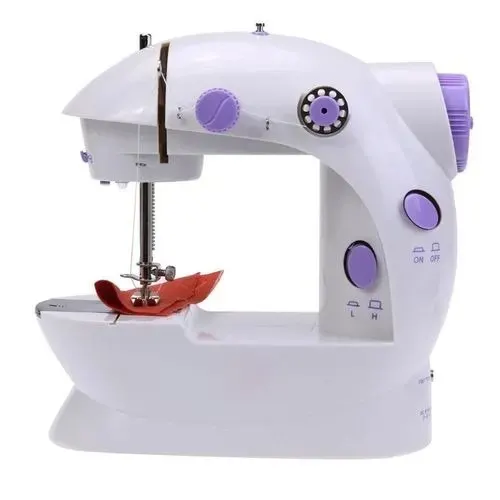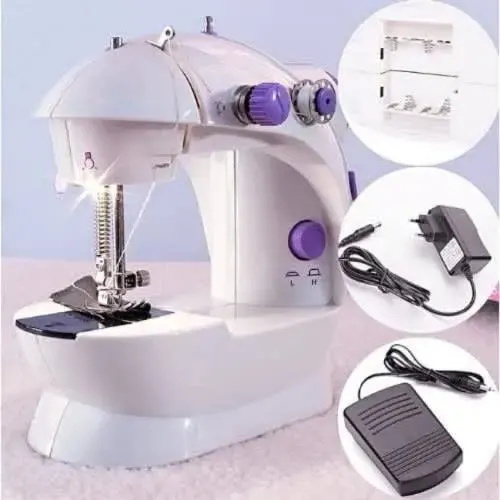 4 In 1 Mini Sewing Machine With Pedal
Hand held or desk top sewing machine            
Fix, mend or repair in seconds            
Use instead of your big bulky machine
Foot pedal Included
Double thread, double speed sewing machine
Uses hand switch or foot pedal to start  uses both electricity and batteries 
Description
Introducing a light weight, compact and portable electric sewing machine, ideal for all your sewing needs.
You will love this electric sewing machine!
it quickly mends slipcovers, sews in zippers, fast alterations, and is ideal for all fabrics, providing double threaded sewing creating firm stitches. With the electric sewing machine you can sew, cut, and mend with ease without dragging out your bulky sewing machine. The Best Sewing Machine has been conveniently designed so you can easily carry it to sew, mend or repair all around the house. This affordable Sewing Machine offers a durable lockstitch for any mending project. Its cordless design lets you take the sewing machine to the project and it sews through all kinds of fabric, from silk to denim.
This machine has an in-build FOOT PEDAL, which allows both your hands to used Freely & Comfortably.
It also consists of lamp in the machine head, which supplies adequate light for night sewing. The machine has unique feature of rewinding device because it allows easy replacement of bottom bobbin and large spool.
This Sewing Machine comes complete with everything you need to get started.
Features:
Comes pre-threaded and ready to use.
Sews in a durable chain locking stitch.
Sew the sleeves easily.
Mini size, light and with good space for guiding sewing cloth by hand power alloy gears inside to guarantee long time use.
Large spool can be used with rewinding device for easy replacement of bottom bobbin.
With pedal for easy foot control.
With two speed control.
Ac / Dc operation. Requires 4 "aa" batteries or as adapter (Battery not included).
The light in the sewing machine head can illuminate your sewing when more light needed.
Only logged in customers who have purchased this product may leave a review.
No more offers for this product!