Kids Mercedes Amg MERCEDES BENZ G63 AMG HIGH DOOR
₦199,999.00
This electric kids ride on car can be controlled manually by steering wheel and foot pedal or controlled by attached parental remote control.
Suspension system for shock absorption ensures a smooth driving experience especially on bumpy road.
Two motors make the kids car powerful enough when driving, high/ low speed for choice.
Power display can clearly shows the battery status. Openable doors and LED lights make the car more realistic.
Multimedia design allows kids to sing-along with built-in musical tunes or play their own music list by USB or SD card.
[Licensed Mercedes Benz G63] Featuring the iconic grille for which Mercedes Benz is known, this g wagon electric car for kids is perfect for little ones who want to cruise indoors or outdoors in style. Driving in a luxurious and powerful car is now a joy you can pass on to your child with a miniature version of your favorite ride.
[Premium Performance] Powered by two 35W high-performance motors and 12V rechargeable batteries, this kid's electric car can go up to 3mph. The wheels with tread will provide greater grip, besides flat roads, it's also very suitable for driving on grassland or asphalt road.
[Low Battery Voice Prompt] The electric vehicle comes with a battery indicator on the upgraded music board, when the battery level drops, you can hear a low-battery voice prompt reminding you that the car needs to be charged. Knowing when the battery is about to run out means you can prepare for it and won't be caught off guard.
[Parent Remote & Manual Mode] By using the parent remote control, parents can either stop the vehicle in an emergency or completely control it remotely, especially for younger kids or dare-devils. Manual mode would be more enjoyable for kids who loves independent steering driving fun.
[Safety is Top Priority] Except for the remote control, this car also comes along with many other safety features. Only when the power switch is on can the car be started, which prevent accident startups. The safety belt and soft start design prevent kids from startled of a sudden acceleration. The spring suspensions ensures super smooth rides.
[Connecting Kids World] For precocious youngsters who could hardly wait to drive by themselves, this ride-on toy can be the very opportunity for its' every single detail: headlights, horn and engine sounds, realistic pedal acceleration, smooth steering. In addition to the built-in songs, this ride-on car supports USB or phone connection to play songs kids love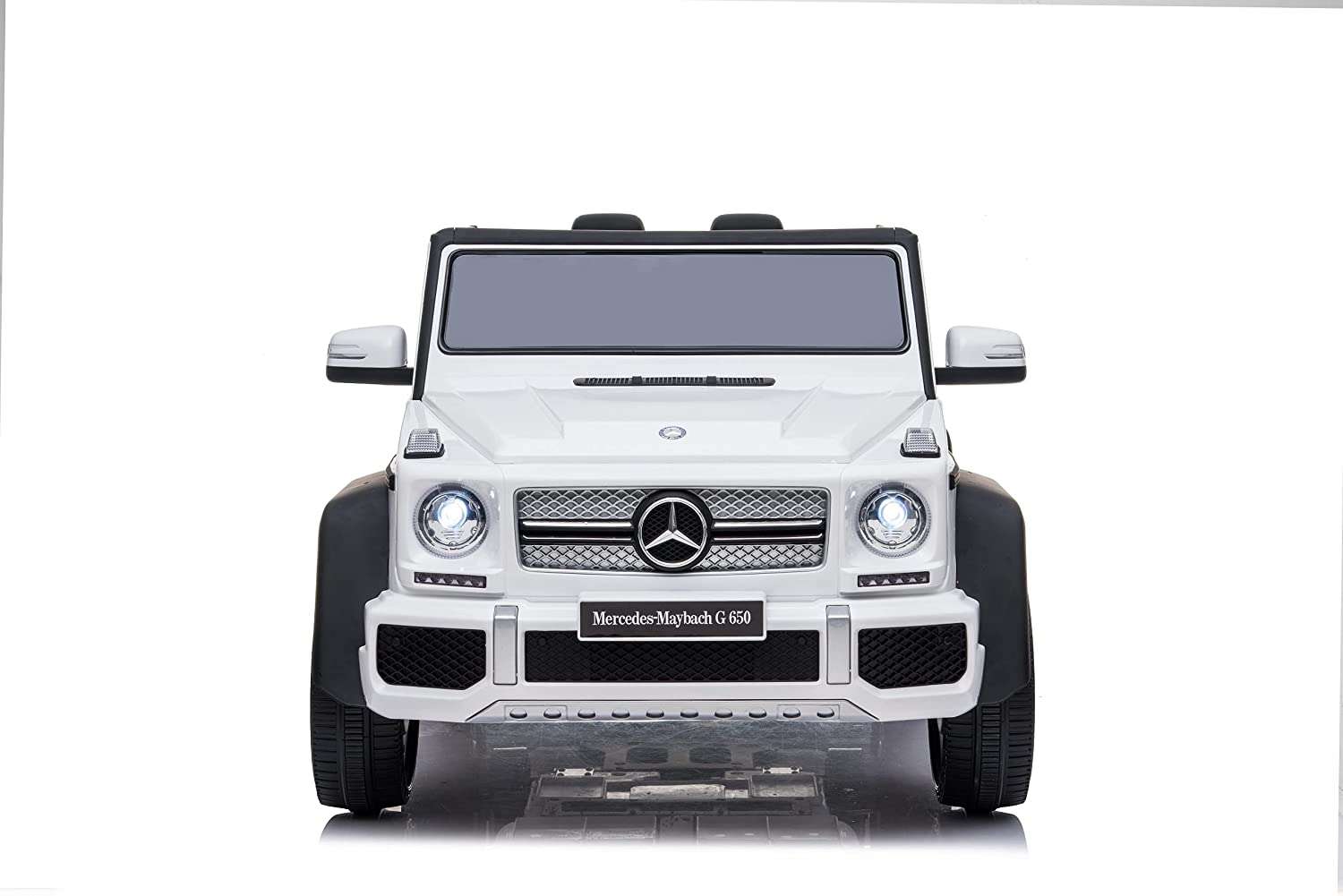 No more offers for this product!