Avinas Electric Kettle – 2l – 2800W
₦17,999.00
Automatic switch off
Accurate pour, no leak
Easy to clean
unbreakable plastic
One Push Open
very durable
2l capacity
2800 watts power
fast boil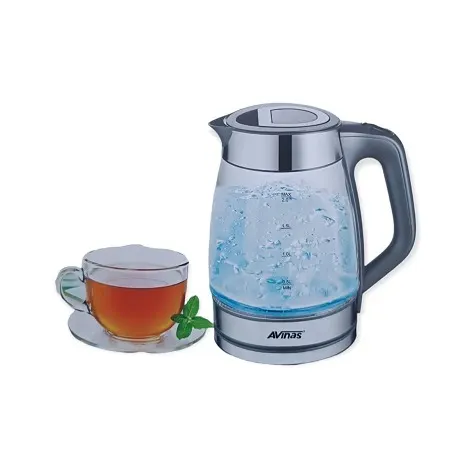 QUALITY MATERIALS: Our kettle is made with high-quality borosilicate glass, and 304 stainless steel to keep your water safe and tasting pure for years to come.
RAPID BOIL: A great choice to replace your microwave, stove or your old kettle.Enjoy quick boiling times ranging from 3—7 minutes so you don't have to wait to enjoy your coffee, tea, or oatmeal.
SAFTY FEATURES: No need to watch your kettle while it's boiling. It automatically shuts off 30 seconds after it finishes boiling, and boil-dry protection prevents the kettle from turning on when there is no water.
BEAUTIFUL DESIGN: The sleek glass kettle features an exquisite modern design that perfectly fits in any countertop, living room, or office.
LED INDICATOR: Say goodbye to boring old-fashioned kettles. This kettle's blue LED indicator tells you when your water is ready, making boiling easy even if you're in a dark kitchen.
EASY TO CLEAN: We designed our kettle with a large opening for quick cleanup of any residue or limescale using lemon juice or baking soda.
Gift Ready: Comes with elegant gift boxes which is a perfect gift for tea lovers. (Such as Mother's Day, Father's Day, Thanksgiving, Christmas)
No more offers for this product!